Level 1 NCCP Technical Coaching Clinics were held October 18/19 and December 6/7, Level 2 was held November 15/16
Ringette Canada made it mandatory for all participants to wear a "Ringette" facemask (type 5 or 6)
An NSIP clinic was held in July 1997 with 20 attendees.
Ringette Calgary nominated Beth Veale for the Alberta Coaching and Officiating Recognition Award
Ice was billed at $107 per hour
Mandatory coaches meetings were held October 8 and October 9, 1997
Ringette Calgary funded a program to supply an instructor to Calgary schools for Gym Ringette instruction.
The referee assignor was Donna Knight
Northwest Ringette held their first Silent Auction, Dinner and Dance November 21, 1997
The Alberta Winter Games were held in Red Deer from February 19-22, 1998
Pam Timanson was chosen to officiate at the Tween AA Western Canadian Championships
Robyn Schweitzer was chosen to offficate at the Canadian Ringette Championships
The AA banquet was held Saturday, April 25th.
City Champions 1997-98
 Division
City Champions
Silver Medalists
Novice A
Bow View Bullets
Northwest Demons
Novice B
Northwest Speeding Bullets
Northwest Mighty Tigers
Petite A
 Northwest Swoosh
Northwest Jolt
(Provincials - Bronze)
Petite B
South Calgary Ice
(Provincials - Bronze)
 Bow View Stingers
Tween A
 Northwest Geckos
(Provincials - Bronze)
 Bow View Ice
Tween B
 South Calgary Avalanche
(Provincials - Gold)
 Bow View Coyotes
Junior A
 Northwest Snipers
(Provincials - Gold)
 Bow View Sabotage
(Provincials - Silver)
Junior B
 Northwest Screamers
(Provincials - Bronze)
 Northwest Ice
Belle A
 Bow View Energy
(Provincials - Silver)
 Properties Falcons
Deb A
 South Calgary Giants
(Provincials - Gold)
 Bow View Bullets
Int A
 West Hillhurst US
(Provincials - Gold)
 Triwood Tradition
(Provincials - Silver)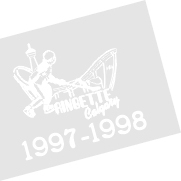 Executive:/td>

President
Laura Webb
Past President
Lucie Anne Ingoldsby
VP Administration
Louise McGrath
VP League
Randall Jarosz
VP Technical
Beth Veale
VP Publicity
Kim Arndt
VP Finance
Diana Mele
VP Zone 3
Filomena Hoar
Directors:
EGRT Liaison
Laura Webb
Bingo Director
Clint Tippett
Casino Director
Iveah Hutchison
C.R.R.A. Rep
Jennifer Irving
Player Development
Jeannette Whelen
Coaching Development
Chris Belan
Ice Scheduling
Iveah Hutchison
Sue Palmer
AA Rep
Gary Laviolette
Bow View Rep
Angie Rea
Northwest Rep
Shelia Moore
South Calgary Rep
Jan Handby
Properties Rep
Jim Hepburn
Staff:
Administration
Marlayne Brandsgard
Accountant
Merrill Booth
CALGARY
RAGE
PETITE AA
Christin Bell
Andrea Coutts
Allison Cronin
Jennifer Handby
Candace Hankel
Brett Haskell
Tracey Johnson
Jennifer Kuhn
Jill McInenly
Renee Metcalfe
Martine Pettem
Victoria Russell
Elaina Scheuer
Terena Thorne
Tareyn Warren
COACHES:
Murray Pettem
Sharon Johnson
Clarence Hankel
Manager:
Darlene Kuhn
CALGARY
SELECTS
PETITE AA
Chantelle Tippett
Jesse Penner
Meaghan Hammond
Lindsay Veale
Lara Lavelle
Heather Lamb
Kaelyn Barrie
Samantha Hammond
Kelsey Watson
Cayla Gillies
Holly Favell
Jodi Yaworski
Ainslay Kerr
COACHES:
Beth Veale
Barb Barrie
Bruce Hammond
Manager:
Darryl Penner
CALGARY
SPEED
TWEEN AA
Emily Patry
Ali Watson
Vanita Hoar
Stephanie Madgett
Kelly Knight
Lindsey Lovse
Chrissy Lawrence
Amelia Hradsky
Tracy Lefebre
Meghan Mutrie
Erin Schmaltz
Robyn Gillies
Angela Crosby
COACHES:
Bev Patry
Milan Hradsky
Kevin Gillies
Manager:
John Madgett
CALGARY
CRUE FORCE
TWEEN AA
Kelsey Deforest
Kristin Hallett
Susan Ilsley
Megan Maguire
Lindsay McMillan
Bobbi-Ann Wallace
Chelsea Dolan
Jackie Thurston
Kelly Swedburg
Meagan Cronin
Megan Lamb
Kimberly Forsyth
Drew Belan
COACHES:
Chris Belan
Dave Ilsley
Allison Simpson
Lynn Thurston
Manager:
Delores Forsyth
CALGARY
IMPACT
JUNIOR AA
Stacey McNichol
Amanda Dry
Sheena Lawrick
Robyn Mann
Robyn McNeil
Stacey Lamb
Daina Norndon
Carley Stewart
Abbey Hoes
Kelly Willment
Kendis Kirkendall
Erin Krushelnicki
Lindsey Kanski
Tara Marquardt
Alison Forsyth
COACHES:
Cliff Lawrick
Jodi Jensen
Kari Hendricks
Jaimie McDowell
Manager:
Debbie McNeil
CALGARY
ILLUSIONS
BELLE AA
Heather Ilsley
Heather Barton
Jennie Rounthwaite
Courtney Jaques
Kim Smyth
Michelle Grusie
Faye Laviolette
Mindy Smith
Jackie Gaumont
Erin Knight
Robin Wheatley
Candice Reich
Dana Johanson
Shannon Hutchison
COACHES:
Steve Hutchison
Jody Black
Manager:
Vera Ilsley
CALGARY
DEB AA
Michelle Sills
Kerry Caffrey
Kelly Pruden
Jodi Jensen
Danni Grusie
Jaime McDowell
Kailee Klemmensen
Carmen Grusie
Jen Paradowski
Christy Press
Michelle Ethier
Shelley Potter
Kerri Berner
Sandy McNeil
Dana Oikawa
Kaila Gatfield
Michelle Grusie
COACHES:
Jeff Lennard
Jen Cook
Manager:
Beth McDowell
Trainer:
Lisa Brown
CALGARY
INTERMEDIATE AA
DINOSAURS
Tamara Anderson
Stephanie Hubbard
Lisa Brown
Jen Cook
Cara Brown
Jen Rogers
Jen Wood
Sheri McKenzie
Danielle Jackson
Lorrie Horne
Jody Black
Susan Foster
Christine Lalonde
COACHES:
Deb Marek
Phyllis Sadoway
AA Provincial Results:
Petite AA Selects - Gold
Petite AA Rage - 4th
Tween AA Speed - Gold, Gold at Western Canadian Championships
Tween AA Force - 4th
Junior AA Impact - Gold
Belle AA Illusion - Gold
Deb AA - Silver
Intermediate AA - Gold
The Canadian Ringette Championships were held in Edmonton, AB.
Junior AA Impact won Gold, Belle AA Illusion won Silver, and Intermediate AA placed 4th.
Esso Golden Ring
The 12th annual Esso Golden Ring was held Jan. 23-25, 1998 and hosted Bunny through Intermediate.
There were 158 teams competing in 16 divisions
The 1998 Esso Golden Ring:
The tournament was sponsored for the 12th year by Imperial Oil Limited.

Teams from Alberta, British Columbia, Saskatchewan and Manitoba took part in the three-day competition. In addition to the 68 Calgary teams there were 71 teams from other parts of Alberta, and 19 out of province teams - 7 from British Columbia, 11 from Saskatchewan and 1 from Manitoba.

A total of 177 applications were received from teams with hopes of securing a spot in the tournament - over 150 of those were presented on the opening day for applications. Regretfully, we were unable to accommodate 19 of those teams.

Play took place at 18 arenas, a total of 24 ice surfaces with the first game commencing at 7:00 am on Friday, January 23, and the last game ending at 7:00 pm on Sunday, January 25.

The "take home" souvenir which the 1998 Esso Golden Ring committee provided to all players, coaches, and officials, was a skate towel, imprinted with the Esso Golden Ring logo, Graf Canada logo, and the slogan "GOALS. They count in Ringette, they count in life". In addition bunnie teams received juice after their first game.

All bunny teams received participation medals for their friendship series.

New committee member Lorie Aksenchuk, along with Robyn Schweitzer were responsible for the task of scheduling officials for the 319 tournament games.

This year for the first time, a referee social was held on Thursday, January 22. At this time officials picked up their packages and went over tournament rules and expectations, as well as socializing to get to know each other.

In an ongoing attempt to promote sportsmanship and to foster friendship, the Esso Golden Ring Hospitality Night was held on Friday, January 23. The informal function, provided free of charge to all participants was held at the Village Square Leisure Centre. Activities included crafts, kareoke, face painting, games, and lots of food.

The addition of a system for coaches to retreive game scores and standings (Telus Voice Mailboxes) was used. This eliminated the frenzy in the control centre and worked extremel
ESSO GOLDEN RING Champions were:

 

Gold

Silver
Novice A
Calgary NW Demons
Calgary NW Ringer Stingers
Novice B
Medicine Hat Raiders
Fort Sask Mall Kodiaks
Petite A
Calgary NW Jolt
Calgary NW Swoosh
Petite B
Calgary NW Killer Whales
St. Albert Cosmic Cosmos
Tween AA
Edmonton Surge
Calgary Speed
Tween A
Calgary NW Girls in Black
Lacombe Tazmanian Devils
Tween B
Regina Renegades
South Calgary Avalanche
Junior AA
Zone 5 Black Gold
Calgary Impact
Junior A
Medicine Hat Ice Hawks
Calgary NW Snipers
Junior B
Lacombe Wildcats
Rockyford Ringers
Belle AA
Regina Bandits
Lower Mainland Belle Allstars
Belle A
Rockyford Ringers
Edmonton Idlwylde Angels
Deb/Int AA
Edmonton Flash Deb AA
Edmonton Intermediate AA
Deb A
South Calgary Giants
Edmonton Fulton Rebels
Int A
Calgary West Hillhurst Us
Calgary Triwood Gladiators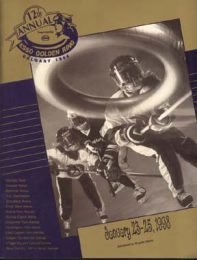 Tournament Committee:

Laura Webb

Marlene Jensen

Iveah Hutchison

Diana Mele

Lucie Anne Ingoldsby

Dennis McGrath

Leslie Haworth

Archie Mann

Rose Anne Mutrie

Kari Hendricks

Jennifer Irving

Laurie Aksenchuk

Jack Marsh

Betty Crosby

Kim Arndt

John Mader

Jocelyne Tippett

John Jackson

Tanis Humphrey

Vera Ilsley

Larraine Ryan

Debbie Hickerty

Paula DiFruscia