Ringette Calgary launched their first website.  It was set up by Laura Webb
Lucie Anne Ingoldsby (former Ringette Calgary President), became President of Ringette Canada
Ringette Calgary voted to support a"self-supporting intramural league", open to all players 16+ to allow players more ice time. The league was organized by Lisa Brown and Jaime McDowell
Northwest held their annual Ringette School for Tween and under, and a conditioning camp for Tween and over.
The Ringette Alberta Casino was held in Calgary December 21-22, 1998
Ringette week was held January 23 - 30, 1999
CRRA Referee Fees: (There was a fee increase of $.50 per assignment for officials)
Bunny $13, Novice $14, Petite $15, Tween $16, Junior $19, Belle $21, Deb/Int $22
AA Game Gees: Petite $17, Tween $18, Junior $21, Belle $23, Deb/Int $24 (plus an additional $2.25 for parking if the game was held at the Olympic Oval
The Gym Ringette program was continued in Calgary Schools (Beth Veale and Jody Black)
Mandatory Coaches Meetings were held October 6th and 7th
NCCP Coaching Clinics - Level 1 Tech/Prac October 31-November 1 and November 28-29
Level 2 - November 6-8
Bobbie Schweitzer was the referee assignor
AA Silent Auction was held Friday, November 20th, 1998
Ice was billed at $112 per hour
Properties Annual Spring Classic was held March 5-7, 1999
Calgary did not have a Deb AA team
Ringette Alberta introduced the rule (for provincials) which would see the head coach of a team suspended for their next game should their team be assessed more than 30 penalty minutes in one game.
The Esso Golden Ring also adopted this policy for the 1999 tournament
The Ringette Calgary Casino made $45,703.81
AA teams travelled to the Edmonton Wood Tournament, winning 3 gold and 2 silver in the five divisions
Joan Kennedy was awarded the Don Henderson Memorial Ringette Scholarship at the University of Calgary
AA teams travelled to Regina tournament in January: Tween AA Heat - silver, Junior AA Pact - gold, Belle AA Team Nova - gold
Calgary hosted Deb A and Intermediate A provincials
AA held a year end banquet at Triwood on April 17
Iveah Hutchison received the Bow View Brian Hendricks Memorial Coaching Award
Jody Black recieved the Ringette Alberta scholarship
Abbey Hoes was the recipient of the Ringette Alberta Player of the Year award.
Ringette Alberta Friends of Ringette Awards were presented to Calgarians Donna Douey, Dennis McGrath and Archie Mann
The Canadian Ringette Championships were held in Halifax, NS.
Zone 2 Teams Participating in Calgary League

Airdrie
Petite B, Tween B, Junior A, Junior B, Deb A
Rockyford
Novice B, Petite B, Tween B, Junior B, Belle A
Strathmore
Petite B, Tween B, Junior B
Standard
Petite A, Tween A
Cochrane
Novice B, Petite B, Tween B
Carstairs
Novice B, Petite A
Innisfail
Belle A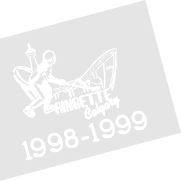 Executive:
President
Chris Belan
Past President
Laura Webb
VP Administration
Louise McGrath
VP League
Randall Jarosz
 VP Technical
VP Publicity
Selene Munro
VP Finance
Diana Mele
VP Zone 3
Steve Hutchison
Directors:
EGRT Liaison
Laura Webb
Bingo Director
Clint Tippett
Casino Director
Iveah Hutchison
C.R.R.A. Rep
Mike Morris
Player Development
Coaching Development
Murray Pettem
Ice Scheduling
Iveah Hutchison
Sue Palmer
AA Rep
Noel Cronin
Bow View Rep
Udo Rover
Northwest Rep
Gail Kerr
South Calgary Rep
Jan Handby
Properties Rep
Jim Hepburn
Staff:/td>

Administration
Marlayne Brandsgard
Accountant
Merrill Booth
City Champions 1998-99
 Division
City Champions
Silver Medalists
Novice A
Bow View Rapids
 Properties Predators
Novice B
Properties Ice Cats
 South Calgary Road Runners
Petite A
Properties Sharp Shooters
(Provincials - Bronze)
Northwest Attitude
(Provincials - Gold)
Petite B
 Bow View Wildcats
(Provincials - Gold)
Bow View Tornadoes
Tween A
 South Calgary Ice
(Provincials - Gold)
 Bow View Selects
Tween B
 Properties Predators
(Provincials - Gold)
South Calgary Tornadoes
(Provincials - Silver)
Junior A
Northwest Griffins
(Provincials - Silver)
 Properties Eliminators
Junior B
 Northwest Illusion
(Provincials - Silver)
Northwest Power
Belle A
 Properties Falcons
Northwest Maximus
(Provincials - Silver)
Deb A
Bow View ICe
(Provincials - Gold)
Northwest Debs
Int A
 West Hillhurst US
(Provincials - Gold)
Triwood Tradition
(Provincials - Silver)
CALGARY
CFD
PETITE AA
Shannon Beatty
Katie Brownlee
Andrea Coutts
Allison Cronin
Lindsie Fairfield
Ainislay Kerr
Patricia Ontko
Martine Pettem
Victoria Russell
Elaina Scheuer
Natasha Stanlany
Tareyn Warren
Tatum Wensink
Adelle Rover
COACHES:
Murray Pettem
Merelie Scheuer
Noel Cronin
Bob Kerr
CALGARY
BLAZE
PETITE AA
Sarah Beaton
Courtney Clark
Cayla Gillies
Samantha Hammond
Jennifer Hartley
Kelsea Hepburn
Trina Iwanski
Kelly Klapko
Jill LaFrance
Heather Lamb
Samantha MacCulloch
Bobbi Mattson
Torri Moggach
Chelsey Morrill
COACHES:
Jim Hepburn
Diane LaFrance
Maureen Klapko
Monty Mattson
Kim Arndt
CALGARY
HEAT
TWEEN AA
Chantale Tippett
Jesse Penner
Kristin Hallet
Susan Ilsley
Megan Lamb
Kaelyn Barrie
Lindsay Veale
Emily Patry
Meaghan Hammond
Sarah Daniel
Kelsey Watson
Brett Haskell
Vanessa DiFruscia
WhitneyBryant
COACHES:
Beth Veale
Dave Ilsley
Barb Barrie
Manager:
Jocelyne Tippett
CALGARY
IMPACT
TWEEN AA
Christin Bell
Jennifer Kuhn
Lindsay Shierman
Brann McGrath
Chelsea Dolan
KimPatterson
Tracey Johnson
Jill McInenly
Julia Pelton
Erin Stockwell
Stacey Johnson
Ali Watson
Tracy Lefebre
Drew Belan
COACHES:
Chris Belan
Louise McGrath
Sharon Johnson
Manager:
Dave Patterson
CALGARY
PACT
JUNIOR AA
Angela Crosby
Lauren Peterson
Jaimie Morris
Sheena Lawrick
Meghan Mutrie
Stacey Lamb
Abbey Hoes
Amelia Hradsky
Jackie Thurston
Julie Bauman
Meagan Cronin
Andrea Scheuer
Robyn Gillies
Sara Wenz
COACHES:
Jodi Jensen
Cliff Lawrick
Sandy McNeil
Manager:
Marlene Jensen
Trainer
Jody Seerup
CALGARY
TEAM NOVA
BELLE AA
Stacey McNichol
Heather Barton
Carly Stewart
Robyn Mann
Courtney Jaques
Robyn McNeil
Faye Laviolette
Mindy Smith
Erin Knight
Erica Moore
Jennie Rounthwaite
Erin Krushelnicki
Candice Reich
Dana Johanson
Shannon Hutchison
COACHES:
Steve Hutchison
Jodi Black
Michele Ethier
Manager:
Debbie McNeil
CALGARY
DEB AA
No team
this season
CALGARY
DINOSAURS
INTERMEDIATE AA
Tamara Anderson
Trina Janssens
Lisa Brown
Kailee Klemmensen
Jen Cook
Cara Brown
Christine Lalande
Christy Press
Stephanie Hilterman
Shelley Potter
Jaime McDowell
Jodi Black
Lisa Rasmussen
COACHES:
Keith Klemmensen
Karen White
Manager:
Rhonda Klemmensen
Esso Golden Ring
The 13th annual Esso Golden Ring was held Jan. 22-24, 1999 and hosted Bunny through Intermediate divisions.
There were 162 teams in 16 different divisions.
The 1999 Esso Golden Ring:
The tournament was sponsored for the 13th year by Imperial Oil Limited.

Teams from Alberta, British Columbia, Saskatchewan and Manitoba took part in the three-day competition. In addition to the 69 Calgary teams there were 74 teams from other parts of Alberta, and 21 out of province teams - 8 from British Columbia, 12 from Saskatchewan and 1 from Ontario.

A total of 177 applications were received from teams with hopes of securing a spot in the tournament - 141 of those were presented on the opening day for applications. Regretfully, we were unable to accommodate 16 of those teams.

Play took place at 18 arenas, a total of 24 ice surfaces with the first game commencing at 7:00 am on Friday, January 23, and the last game ending at 7:00 pm on Sunday, January 25.

The "take home" souvenir which the 1999 Esso Golden Ring committee provided to all players was a frisbee, imprinted with the Esso Golden Ring logo, and the slogan "Ringette Rules".

Erik Laerz, along with Robyn Schweitzer were responsible for the task of scheduling officials for the 319 tournament games.

The Esso Golden Ring Hospitality Night was held on Friday, January 22. The informal function, provided free of charge to all participants was held at the Village Square Leisure Centre. Activities included crafts, kareoke, face painting, games, and lots of food.

For the second first time, a referee social was held on Thursday, January 22. Officials picked up their packages and went over tournament rules and expectations, as well as socializing to get to know each other.

All bunny teams received participation medals for their friendship series.

The Ringette Calgary Home Page included Esso Golden Ring information, including the schedules.
ESSO GOLDEN RING Champions were:

 
Gold
Silver
Novice A
Calgary BV Rapids
Richmond BC Bulldogs
Novice B
Lacombe Panthers
Fort Sask. Kinsmen Crusaders
Petite A
Burnaby Tigers
Calgary NW Attitude
Petite B
Vernon Petites
Calgary BV Wildcats
Tween AA
Calgary Heat
Calgary Impact
Tween A
South Calgary Ice
Calgary BV Selects
Tween B
Calgary PSA Predators
Calgary BV Red Hot Chili Peppers
Junior AA
Calgary Pact
Zone 5 Black Gold
Junior A
Calgary NW Griffins
St. Albert Spartans
Junior B
Lethbridge Lightning
Calgary NW Illusion
Belle AA
Calgary Team Nova
Edmonton Inferno
Belle A
Calgary NW Maximus
Lacombe Vortecs
Deb/Int AA
Edmonton Debs
Edmonton Scorch Int AA
Deb A
Calgary BW Ice
Edmonton Kilkenny Cougars
Int A
Calgary W. Hillhurst US
South Calgary Giants
Tournament Committee:

Laura Webb

Archie Mann

Iveah Hutchison

Diana Mele

John Mader

Dennis McGrath

Kari Hendricks

Jocelyne Tippett

Darlene Kuhn

Jennifer Irving

Selene Munro

Leslie Haworth

Jack Marsh

Rose Anne Mutrie

Donna Douey

Tanis Humphrey

Barbara Young

Holly Polson

Joanne Fequet

Joan Hammond

Shelley Geddes

Denise Hradsky

Pat Morrill

Gwen Poliwczuk