Ringette Calgary's 45th Season
There were 102 teams registered with Ringette Calgary.
A total of 117 teams participated in Chinook League Play.
In addition there were 36 teams registered with the Calgary Open Ringette Association (CORA).
A separate committee was formed for Chinook Ringette League play (CRL).
Ringette Calgary announced their partnership renewal with Esso that would see them through the 40th Anniversary in 2026
In October 2022, Marlayne Brandsgard resigned after working in the Ringette Calgary office for over 30 years.
AA hosted the "Ring it On Tournament" from Sept 23-25, 2022
SC hosted the "Ava Esposito Memorial Ringette Tournament" from Oct 7-9, 2022
CalE hosted the "Lonnie Krahn Classic" from October 14-16, 2022
NW hosted the "Ringette Rumble" from November 4-6th, 2022
BV hosted the "Jingle Ring" from November 18-20, 2022
WCRC Legacy Scholarship
---
The "2015 Western Canadian Ringette Championships Legacy Scholarships" were announced at the Ringette Calgary Annual General Meeting. Applicants were scored based on their commitment to the sport of Ringette through playing, coaching, officiating and other volunteer activities as well as school and community participation and service.
Congratulations to Marla Wheeler and Kailey Piercey who each received $1000.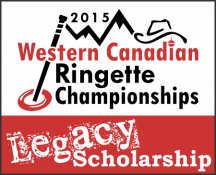 Executive
(Acting) President
Gayle Allison
Past President
Vacant
VP Administration
Mary Pelland
VP League
Gayle Allison
VP Technical
Vacant
VP Planning
Vacant
VP Finance
Kavanagh Mannas
Directors
Chinook Director
Sam Allison
Children's Ringette
Brandon Campbell
Fundraising Director
Vacant
Coaching Development
Laura Carter
Officials Development
Bob Curran
Sport Development
Erin Hafichuk
AA Director
Cheryl Barnabe
Bow View Director
BV
Northwest Director
Tanya Graham
Sonya Ventura
South Calgary Director
Lynette Zyznomirski
Reps
Flex Ringette
Mary Pelland
Ringette For All
Heidi Kostik
Agents
Social Media
Becky Scheer
EGRT Rep
Holly Bradley
Gaming Rep
Lise Stradeski
Contracts
Administration
Contact
Bookkeeper
Gail Kerr
Facilities Administrator
Sue Piercey
League Scheduling
Ray Harris
Ref Assigning
Jasper Greysson-Wong

Kristi Eldridge

Website
Laura Webb
Division Coordinators
AS Coordinator
Scott Thomson
U10 Coordinator

Scott Thomson

U12 Coordinator
Tanya Wttewaall
U14 Coordinator

Tanis Budgell

U16 Coordinator

Kyle Bullock

U19 Coordinator
Launa Reitbauer
Active Start
CBV-AS2-2 Speed Queens
Jessica Pollard
CBV-AS2-1 Bobcats
Darlene Stephenson
CNW-AS2-1 Fireworks
Erin Hafichuk
CNW-AS2-2 Ice Blasters
Ian Clare
CNW-AS2-3 Wild Bunnies
Erin Day
CSO-AS2-1 Candy Crushers
Stacey McNichol
CSO-AS2-2 Snow Leopards
Kelly Dasko
CSO-AS2-3 Gummy Bears
Kristyn Weiss
U10 Step 1
CBV-U10S1-1 Snow Leopards
Derek Smith
CBV-U10S1-2 White Wolves
Kelsey Lewis
CBV-U10S1-3 Ring Robbers
Wade Snook
CNW-U10S1-1 Stranger Rings
Kristina Moore
CNW-U10S1-2 Girl Power
Kylie Brown
CSO-U10S1-1 Ice Wolves
Stacey Reinhart
CSO-U10S1-2 Snow Leopards
Angela Crutchfield
CSO-U10S1-3 Dragon Girls
Kerri Souriol
U10 Step 2
CSO-U10S2-2 Ice Wolves
D.J. LeDrew
CBV-U10S2-1 Ice Dragons
Abbey Van Roekel
CBV-U10S2-2 Ringette Rockstars
Kathleen Pono
CNW-U10S2-1 Ice Ninjas
Erin Fargo
CNW-U10S2-2 Snowy Bears
Cory Wowk
CNW-U10S2-3 Fire Blades
Sandra McNeil
CSO-U10S2-1 Snowy Huskies
Tara Leece
U10 Step 3
CBV-U10S3-1 Devils
Audrey Arnal
CBV-U10S3-2 Raptors
Stephanie Christmas
CNW-U10S3-1 Golden Girls
Blaize Fabbi
CNW-U10S3-2 Lightning
Kevin Ector
CSO-U10S3-1 Huskies
Rich Pulles
CSO-U10S3-2 The Cannons
Ian Wilson
U12A
CBV-U12A-1 Sabotage
Laura Woods
CBV-U12A-2 Arctic Fury
Teena Feuchuk
CNW-U12A-1 Riot
Stacey Clare
CNW-U12A-2 Rage
Danielle Hargreaves
COC-U12A-1 Dread
Tim Smith
CSO-U12A-1 Phantoms
Pam  Balderston
CSO-U12A-2 Aces
Zane Komarniski
U12B
CBV-U12B-1 Hot Shots
Amanda Hibbs
CBV-U12B-2 Renegades
Joshua Hansen
CBV-U12B-3 Night Howlers
Reagan Tyson
CNW-U12B-1 Cobras
Debbie Burke
CSO-U12B-1 Phantoms
Trevor Deeks
CSO-U12B-2 Panthers
Ritchie LARSON
U12C
CBV-U12C-1 Stranger Rings
Bronwyn Kotyk
CBV-U12C-2 The Bosses
Curtis Joly
CNW-U12C-1 Venom
Jenny Wood
CNW-U12C-2 Cobras
Melissa Pritchard
CSO-U12C-1 Blackout
Laura Carter
CSO-U12C-2 Ring Robbers
Stephanie Anastasiadis
U14A
CBV-U14A-1 Rampage
Greg Szabo
CBV-U14A-2 Blitz
Laura Warner
CNW-U14A-1 Impulse
Kern Shepherd
CNW-U14A-2 BOOM
Robyn  Fraser
CSO-U14A-1 Rumble
Amanda Weisbeck
U14B
CBV-U14B-1 Invasion
David Little
CBV-U14B-2 Storm
Tak Saruwatari
CBV-U14B-3 Aces
Taylor Assaly
CNW-U14B-1 Knights
Vince Partridge
CNW-U14B-2 Rampage
Jason Zimmerman
CSO-U14B-1 Ambush
Adrian Janssens
CSO-U14B-2 Blackout
Eddie Choe
U14C
CBV-U14C-1 Scorpions
Adam Rootham
CBV-U14C-2 Xplosion
Andrea Dawe
CNW-U14C-1 Frostbite
John MacKinnon
CNW-U14C-2 Hurricanes
Ivan Delamer
CSO-U14C-1 Ice Ambush
Tom Reinders
U16A
CBV-U16A-2 EDGE
Michelle Chemelli
CBV-U16A-1 Blaze
Chris Machnee
CNW-U16A-1 Grit
Chelanne Murphy
CNW-U16A-2 Matrix
Alex Bouma
CSO-U16A-1 Riot
Evan Robertson
CSO-U16A-2 Raze
Kari Colpitts
U16B
CBV-U16B-1 Heat
Anne MacDonald
CBV-U16B-2 Titans
Keri Metzler
CBV-U16B-3 Elite
Melissa Pollard-Kovatch
CNW-U16B-1 Ambush
Thomas Vlasschaert
CNW-U16B-2 Rage
Ahren Engelbracht
CNW-U16B-3 Exile
Kevin Toth
CSO-U16B-1 Avalanche
Darren Curran
CSO-U16B-2 Surge
Sean Siegers
CSO-U16B-3 Adrenaline
Garth Ayres
U19A
CBV-U19A-1 Nitro
Nicole Coyes
CBV-U19A-2 Kovaa
Shyla Bruvall
CBV-U19A-3 GRIT
Tim Coninx
CNW-U19A-1 ROWDY
Tanya Graham
CNW-U19A-2 ATTACK
Carrie Williams
CSO-U19A-1 Cougars
Barry McQuay
U19B
CBV-U19B-1 Rush
Brad Hirsch
CBV-U19B-2 Voltage
Devin Sundstrom
CBV-U19B-3 Wild
Terra Connors
CNW-U19B-1 Sirens
Paddy  Marshall
CNW-U19B-2 Strike
Alan Gibbs
CNW-U19B-3 Aces
Trevor Cochran
CSO-U19B-1 Trojans
Tim Nyitrai
CSO-U19B-2 Berzerk
Myron Gelleta
U14A Provincials:

BV U14A Blitz – 4th
U14B Provincials:

SC U14B Blackout – Bronze
NW U14B Rampage – 4th
U14C Provincials:

No Medals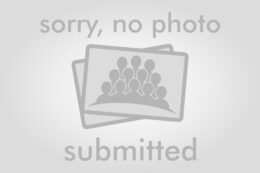 NW Grit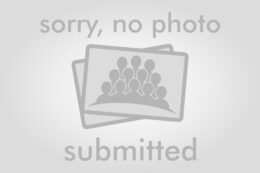 Resurge
Open A Provincials:

Last Call - Silver
Relit - Bronze
Impact - 4th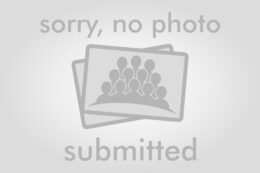 Chaos
Open B Provincials:

Medicine Hat - Gold
Twisters - Silver
Attack - Bronze
Blaze - 4th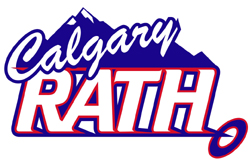 Goalie:
Jazmine Waldal
Breanna Beck
Rachael McKerracher
Center:
Kaitlyn Youldon
Justine Exner
Forward:
Erin Ung
Anne Sauve
Jasmine Bearss
Madison Galeski
Kennedy Rice
Mikyla Brewster
Lauren Chown
Defence:
Cayleigh Hasell
Rachel Ung
Gracie Brown
Marla Wheeler
Jennica Murray
Staff:
Barb Bautista
Dallas Robins
Jeff Ung
Nicole Prokop
The National Ringette League Awards:
Agnes Jacks True Sport Award Winners
Rookie of the Year:  Erin Ung – Calgary RATH
Most Valuable Player:  Kaitlyn Youldon – Calgary RATH
Coaching Staff of the Year:  Calgary RATH – Head Coach -Barb Bautista, Assistant Coaches Nicole Prokop & Dallas Robbins and trainer Jeffery Ung
AA Teams 2022-23

U14AA
Provincials
WCRC

Calgary White - Silver

Calgary Blue - 4th

CGY-U14AA-2 Blue - Silver
CGY-U14AA-3 White - Bronze
U16AA
Provincials
CRC's
4th - U16 AB3-Calgary CORE
U19AA
Provincials
CRC's
U19AA1 Rise - Gold
Bronze - U19 AB3-FUSION
Agnes Jacks True Sport Award Winners
U19AA2 Fusion - Bronze
4th - U19 AB1-Team Alberta
Esso Golden Ring
The 37th Esso Golden Ring was held January 20-22, 2023 and hosted Active Start through U19 divisions. There were 169 teams in 18 different divisions including 6 NRL teams.
Participants in the 2023 Esso Golden Ring received a lapel pin, a souvenir poster, a pen and a custom skate towel.   In addition, coaches packages contained misc. coupons, chips, and donated items.
All AS/U10 teams (39) received participation medals for their friendship series.
The interactive program was available online
Media coverage was excellent for the event with several stories on CTV, CBC, The Calgary Herald and the Calgary Sun.
Photos of all the winners were published in the Calgary Herald and the Calgary Sun.
There were 338 Games on 425 hours of ice.
Teams registered 2300 players and 920 coaches.
In addition there are more than 100 referees, 300 Arena Volunteers, 125 Minor Official Volunteers, 60 Shot Clock Volunteers and 27 Tournament Committee Members.

Level
Calgary
Teams
AB
BC
SK
MB
total
out of
town
# in
draw
# of
games
AS
8
1
1
9
18
U10-1
8
2
2
10
20
U10-2
7
1
1
8
16
U10-3
6
6
6
12
24
U12 A
6
1
1
2
8
15
U12 B
6
2
2
8
15
U12 C
6
2
2
8
15
U14 AA
3
5
2
7
10
23
U14 A
5
2
1
3
8
15
U14 B
7
1
1
8
15
U14 C
5
3
3
8
15
U16 AA
3
5
1
1
7
10
23
U16 A
6
5
1
6
12
25
U16 B
9
3
1
3
7
16
31
U19 AA
2
3
1
2
6
8
19
U19 A
6
1
1
2
8
15
U19 B
8
2
2
4
12
25
Open AA
1
2
1
1
1
5
6
9
102
47
6
13
1
67
169
338
Tournament Committee:
Holly Bradley
Adam Rootham
Cassandra Drouin
Chrissy Fraser
Christine Randall
Christine Somer
Cindy Cartin
Courtney Johnson
Daniele Besner
Emma Rae
Jenn Cech-Horkoff
Jocelyn Beswick
John Mader
Julia Zagorsky
Julie Pacitti
Katherine Murphy
Krista Kaiser
Kristi Puszkar
Laura Webb
Megan Messervey
Melissa Rodger
Rachel Vincze
Shaun Renneberg
Suzanne Bell
Warren Kee
2023 Esso Golden Ring Champions